About Allied DVD Productions
Tony Phelps, owner/producer of Allied DVD Productions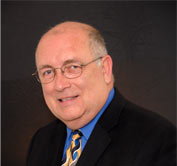 Allied DVD Productions is a division of Allied Digital Studios, Inc. founded in 1993 and owned by Anthony Phelps, a leader in the development of the latest DVD technology. We offer a complete range of "Digital Productions" for the consumer and commercial markets. We specialize in "digitally re-mastering" videos, photographs, film, music and more to the new long lasting DVD format. Now equipped with the latest digital technology, our vision for the future enables us to develop both consumer and business productions of the highest quality helping our clients with all their digital needs.
Allied DVD Productions is located in the Orlando community of the Estates of Fieldstream, centrally located just minutes from downtown Orlando. Please review our web site for a better understanding of the products and services we offer. Call us for a free consultation about your next digital projects.
Allied DVD Productions delivers custom support for businesses, families and individuals. We provide fully edited, authored and indexed digital productions. Whether it is preserving family histories, enhancing and converting aging videotapes to longer lasting DVDs, transferring family memory videotapes or intimate, personal memories, preserving or archiving photographs, videos or digital media, we can provide reliable, discreet productions.
When creating and distributing company training, advertising or operating materials, if it has to do with digital images, Mr. Phelps of Allied DVD Productions will do it for you, and no Mission is Impossible!
Tony Phelps is the Producer of Allied DVD Productions. Tony has been involved in Television commercial productions, special event videography and all aspects of memory preservation for home and industry since 1980. Now equipped with the latest digital technology, Tony's vision for the future enables him to help both consumer and business clients alike with all their digital needs.
Tony, a Vietnam veteran, lives in Orlando, Florida with his wife. Tony's two adult children have blessed him with five Grandchildren. This wonderful Family allows him to appreciate the value of preserving family memories for years to come. Why not let him preserve your family memories as well.